Polish Legion, 1797-1802, 1848-49.
"Polish Legion, 1797-1802 - Polish Legion in Lombardy, 1848-49." 12 slightly crude watercolors of uniforms some signed by K. S. W. [K. Saryusz Walski]. Anne S. K. Brown Military Collection:
http://library.brown.edu/cds/catalog/catalog.php?verb=search&task=run&colid=13&keywords1=%2212+slightly+crude%22&operand1=AND&field1=ti_all&output=record
Very interesting.
Kajetan Saryusz-Wolski (1852-1922):
http://pl.wikipedia.org/wiki/Kajetan_Saryusz-Wolski
Example of his other work: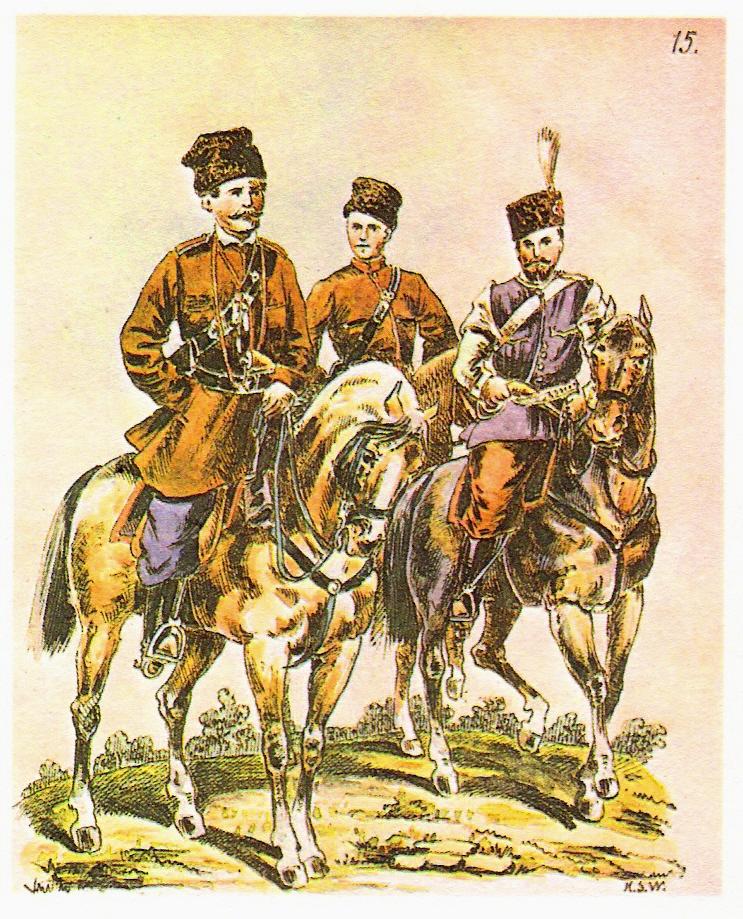 Biblioteki Głównej Akademii Sztuk Pięknych w Krakowie.
http://jhdwodz.blogspot.com/2012/11/piersza-legia-polska-gen-dabrowskiego.html
http://upload.wikimedia.org/wikipedia/commons/7/74/Zuawi_smierci.jpg