Russian Cossacks (1805/15) by Vincenz Kininger.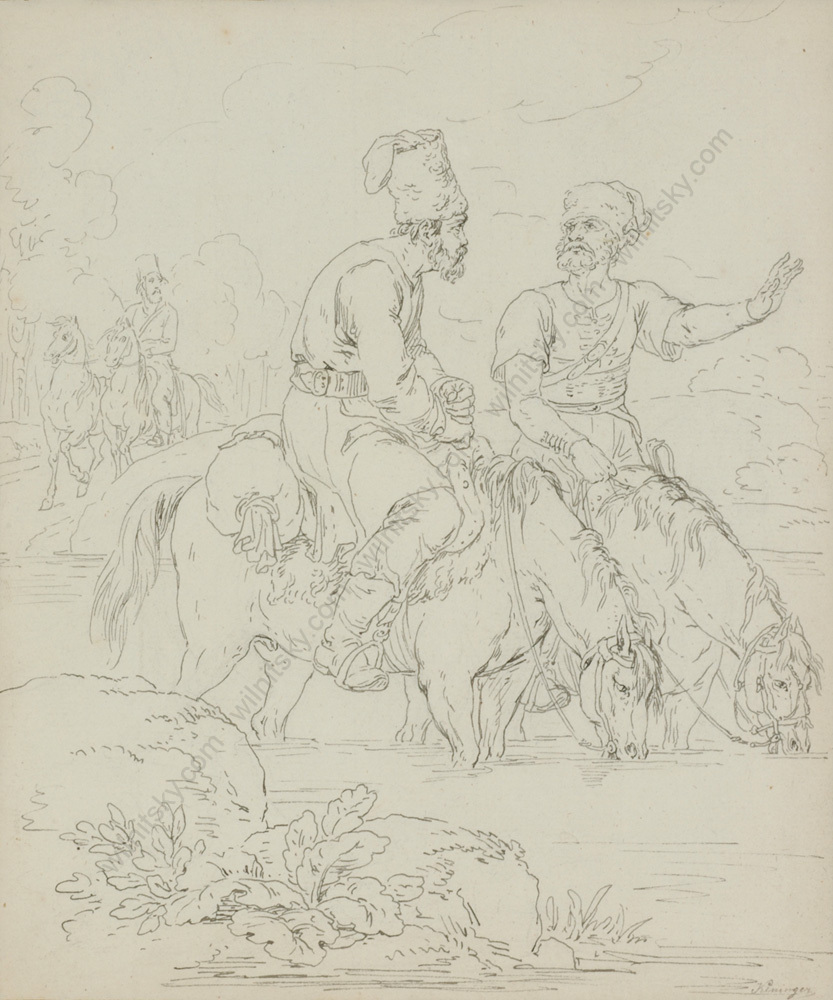 Vincenz Kininger (1767-1851) "Russian Cossacks (1805/15)", Ink Drawing
"Vincenz Georg Kininger (1767 Regensburg - 1851 Vienna) was a very well-known Viennese watercolor artist, portrait miniaturist, engraver and lithographer. He came with his parents in 1778 to Vienna and in 1780, at the age of 13, entered the Vienna Academy where he became a pupil of the engraver Professor J. Schmutzer. Kininger was also the most favorite student of the Academy Director H. Fueger, who strongly sponsored him. In 1807 the artist became himself Professor of Mezzotinto Engraving at the Vienna Academy. He was very known as portraitist and illustrator. Especially portraits made him so popular, that he was flooded with commissions from representatives of Vienna aristocracy.
Works by Kininger belong today to collections of the Austrian National Gallery, the Viennese museum "Albertina" and many other important Austrian and international museums."
http://www.ebay.com/itm/Vincenz-Kininger-1767-1851-Russian-Cossacks-Napoleonic-Wars-Ink-Drawing-/271081629509?pt=Art_Drawings&hash=item3f1db96745