1814.
Ludwig Adolf Peter of Sayn-Wittgenstein-Ludwigsburg, (1769-1843)
http://www.leipzig1813.de/personen/wittgensteind.htm
http://de.wikipedia.org/wiki/Ludwig_Adolf_Peter_zu_Sayn-Wittgenstein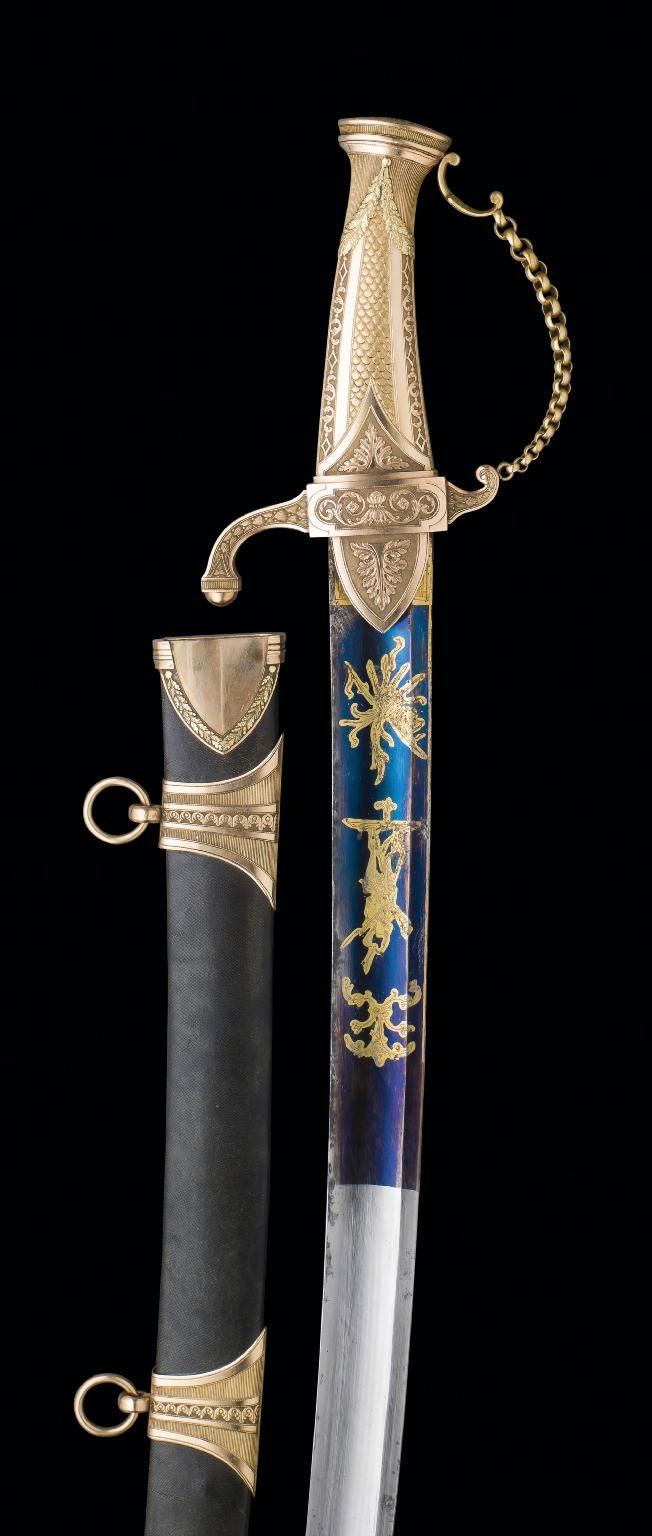 The Sword of His Serene Highness Ludwig Adolf Peter, Prince of Sayn-Wittgenstein (1769-1843):
Imperial Russian Field Marshal and 'The Saviour of St. Petersburg' in 1812,
mounted in three colours of gold, Vienna gold marks for 1803, Maker's mark of Josef Wolfgang Schmidt.
http://www.alaintruong.com/archives/2012/11/10/25544119.html
Portrait (1853) by Franz Krüger, 1797-1857.
Again, Franz Kruger - between 1841 and 1844 (Hermitage Museum).