Brand-Racketen während der Belagerung Glückstadts.
"Ueber die, von der englischen Artillerie, während des Bombardements im December 1813 und Januar 1814, gegen Glückstadt angewandten Brand-Raketen"; Neue Schleswig-Holsteinische Provinzialberichte 1828, H. 4, p. 624. - Band 17 (1828), pp. 624-638, with illustrations:
http://ds.ub.uni-bielefeld.de/viewer/image/2234587_017/667/LOG_0056/
Very interesting.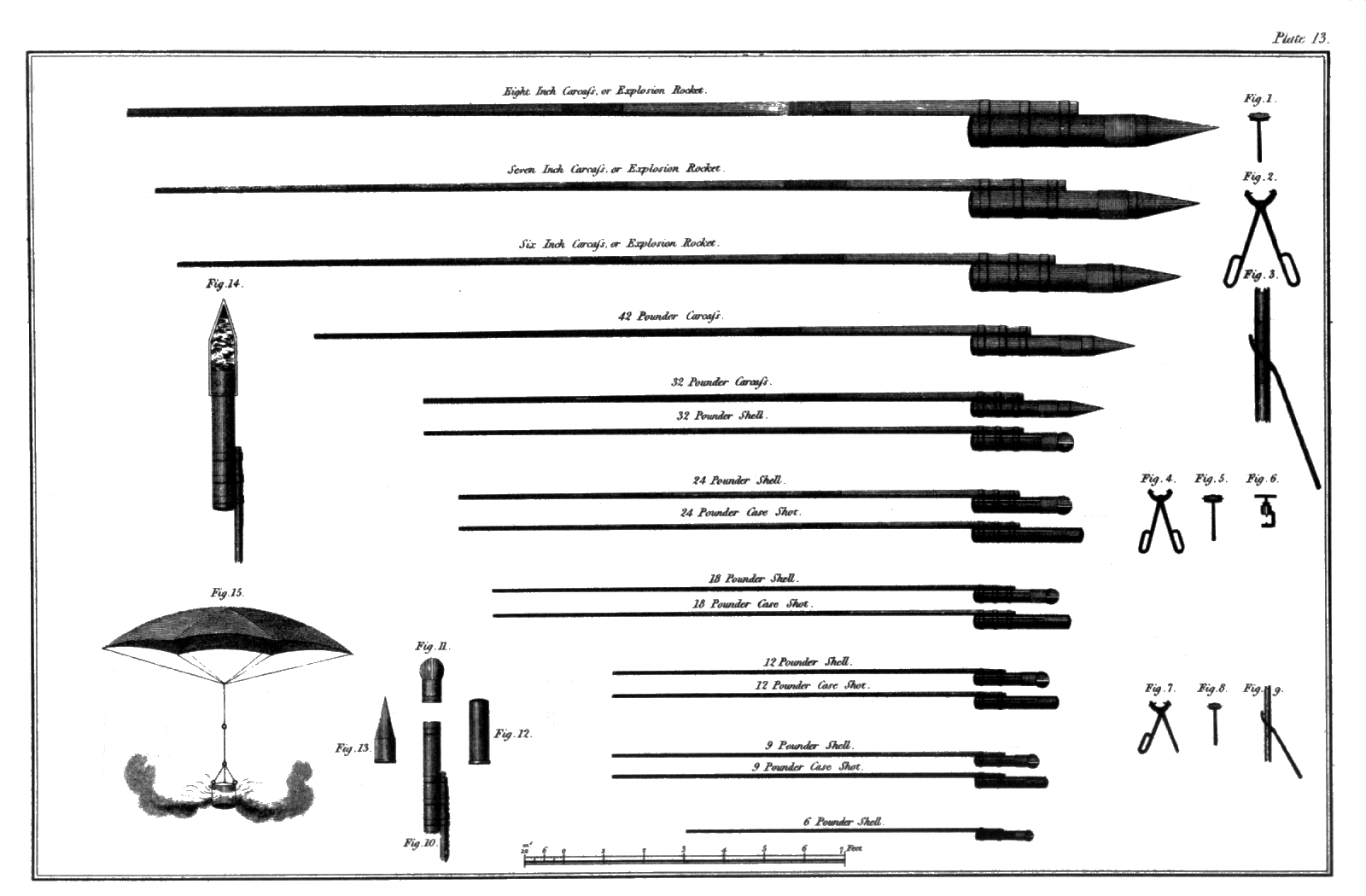 This Illustration Is Not From The Above Article.