I am sorry this has taken so long. I found a reference to a post Civil War siege gun with four holes on the breech face that were thought to be for an experimental sight. This is all it stated. I lost the URL, and have been trying, without success, to relocate it. I will keep looking. Below is material related to Civil War artillery - none of which answers your question. The first item I thought promising. It is an offset breech sight, but it only requires one screw hole.
A reproduction sight:
Seacoast Artillery Elevation Screw and Rear Sight
"These are both completely functional assemblies made up of 18 separate, finely machined parts. The authentic 1/6 scale rear sight has adjustments for windage and elevation."
Friction Primer: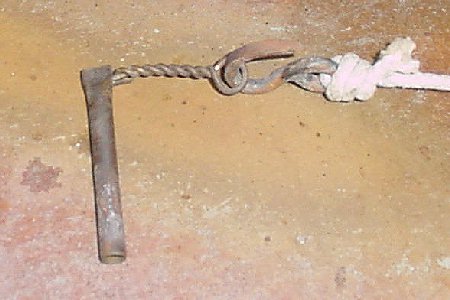 A pendulum hausse: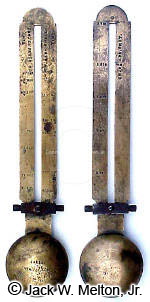 Cannon Sights - Civil War Artillery:
http://www.civilwarartillery.com/equipment/cannonsights.htm
Civil War Artillery Glossary:
http://www.civilwarartillery.com/glossary/glossary.htm
Civil War Artillery Bibliography:
http://www.civilwarartillery.com/bibliography.htm
Brig. Gen. John Gibbon, 1827-1896;
Maj. Gen. from June 7, 1864.
Civil War Artillery Manuals:
The Artillerist's Manual (1860) by John Gibbon, 1827-1896: https://archive.org/details/artilleristsman00gibbgoog
The artillerist's manual: comp. from various sources, and adapted to the service of the United States. Illustrated by engravings (1863) by John Gibbon, 1827-1896: https://books.google.com/books?id=ZaEtAAAAYAAJ